Our correction detail is primarily aimed at high value vehicles with unloved paintwork.
Vehicle Correction Detail Liverpool Merseyside
The amount of extra machine polishing required to remove deep scratches will surprise many and in some cases will not be achievable. Your vehicles paintwork will be deep cleansed, clayed and a full set of paint thickness readings taken.

A four stage machine polish, using a combination of a heavy compound, medium and ultra fine polishes, will be carried out to restore the vehicles paintwork to a near perfect finish. The paintwork is then wiped down using Gtechniq Panel Wipe to ensure coatings form a perfect bond with your car's paintwork.

Once the correction work is complete we move on to the protection stage. We offer multiple levels of paint protection depending on your requirements. Proudly being the only Gtechniq Accredited Detailer in Merseyside we are therefore able to offer you the class leading Crystal Serum Ultra.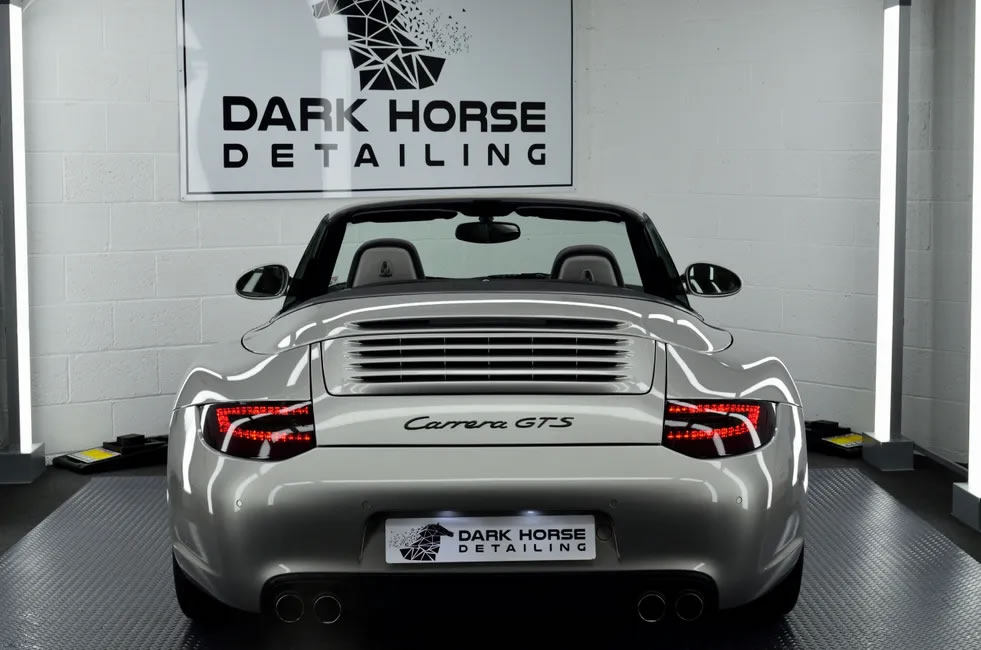 As well as paint protection, we also offer high performance Gtechniq coatings for your wheels, brake callipers, trim, exhaust tips, glass and full interior packages again, depending on your requirements. Here are some of the coating options to choose from:
Crystal Serum Ultra is the best paint protection you can get, it keeps your car looking glossy and new, prolonging the life of your paintworks perfect finish. 10h paint protection, matchless levels of gloss, surface slickness, swirl and chemical resistance all combined with a 9 year guarantee against staining and discolouration is what gives this product its outstanding reputation and makes it a must have for your vehicles paintwork!
Key to Crystal Serum Ultras performance gain is the introduction of a revolutionary new 7nm nanoparticle alongside an existing 20nm nanoparticle and increasing the ratio of crosslinkers which reinforce and thicken the top layer of the coating.
The hard 10h top and softer 7h base layer offer improved swirl resistance over regular 9h paint protection coatings. Compared to standard ceramic paint coatings, Crystal Serum Ultra can withstand even the strongest wash chemicals and bird droppings.
An additional benefit from having a flexible base layer and the hard top layer is that Crystal Serum Ultra is very resistant to extreme heat changes, even from -40 degrees Celsius to +250 degrees Celsius.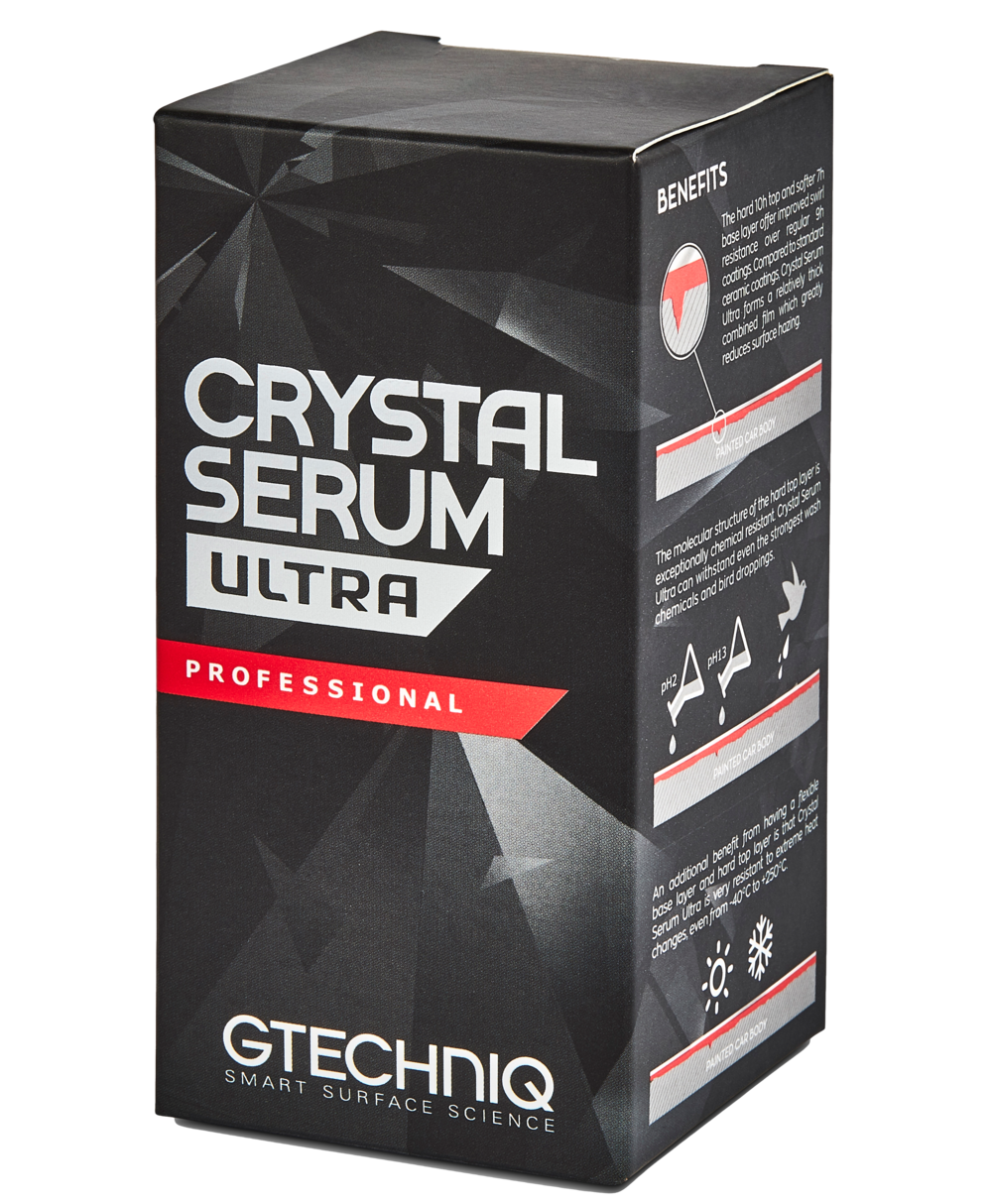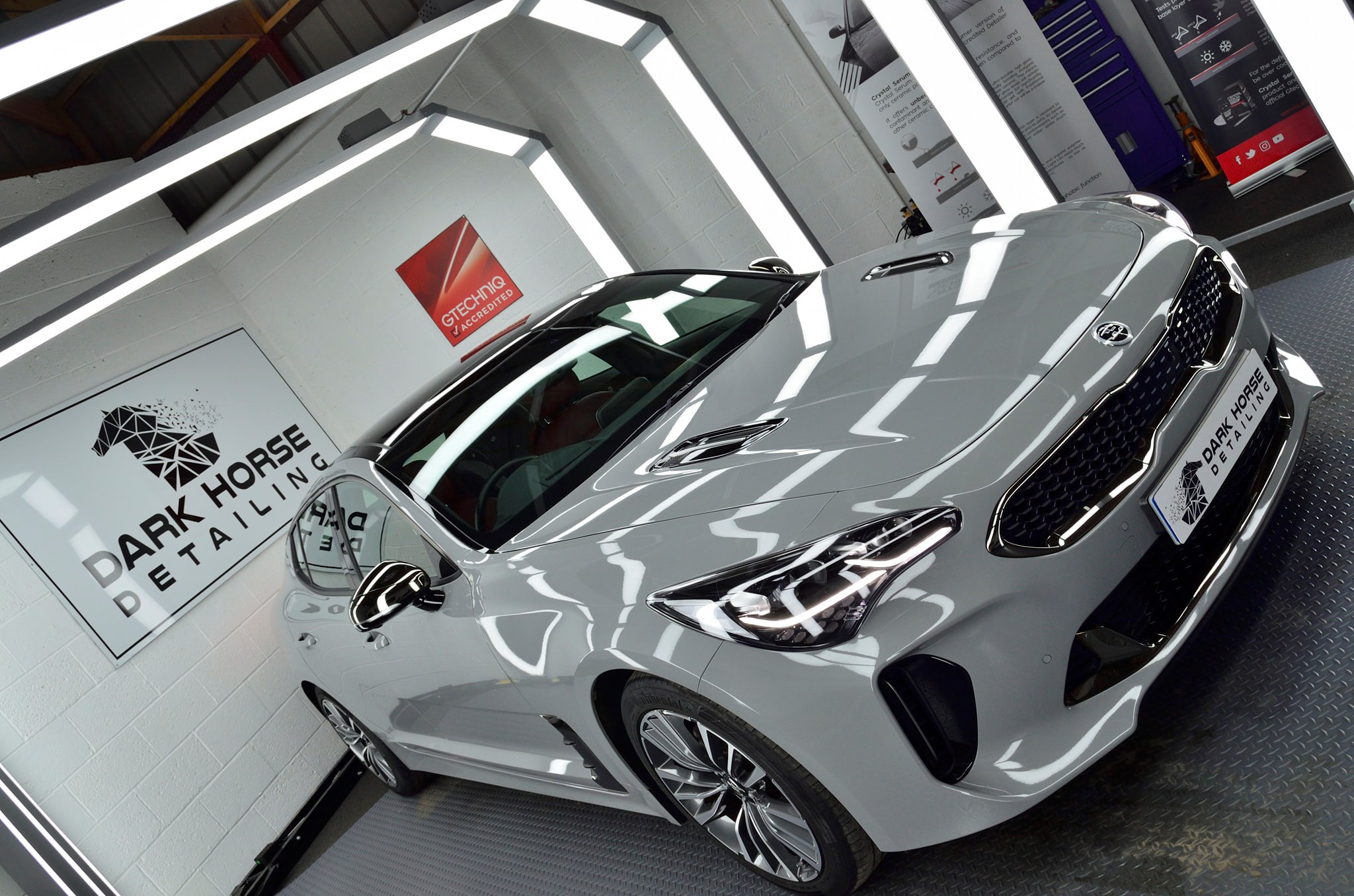 CSU Black - For the Ultimate protection that Gtechniq has to offer, we recommend Crystal Serum Ultra Black (CSU Black). The class leading Crystal Serum Ultra, with two layers of EXOv4 as a top coat. Take all the properties of the already outstanding Crystal Serum Ultra and combine them with the added slickness and extreme hydrophobic properties of EXOv4 for mind blowing results! The finished product is the best we have to offer, leaving you with an extremely durable, slick and extremely glossy coating with outstanding swirl resistance, water/dirt repellency, chemical and UV resistance. You will not be disappointed!
Crystal Serum Light is the prosumer version of the world-famous Gtechniq Accredited Detailer Crystal Serum Ultra. It offers 80% of professional Serum Ultra's performance, but if applied incorrectly can be machine polished from your vehicles paintwork.
When it comes to adding gloss, resisting swirls, contaminant and dirt repellency, Gtechniq Crystal Serum Ultra and Serum Light are the pinnacle in paint protection. When applied by ourselves, Crystal Serum Light comes with a 5 year guarantee against staining and discolouration. 

CSL Black - For the ultimate in Crystal Serum Light based protection, we recommend a top coat of EXOv4. We refer to this combination as Crystal Serum Light Black (CSL Black). EXOv4 delivers a hard film that makes water-spots easy to remove, offers great resistance to all wash chemicals and can help withstand micro-marring. It produces a high-gloss, warm-looking, extreme hydrophobic finish. CSL Black leaves you with the incredible glossy finish of CSL but with the addition of the extreme hydrophobic properties of EXOv4.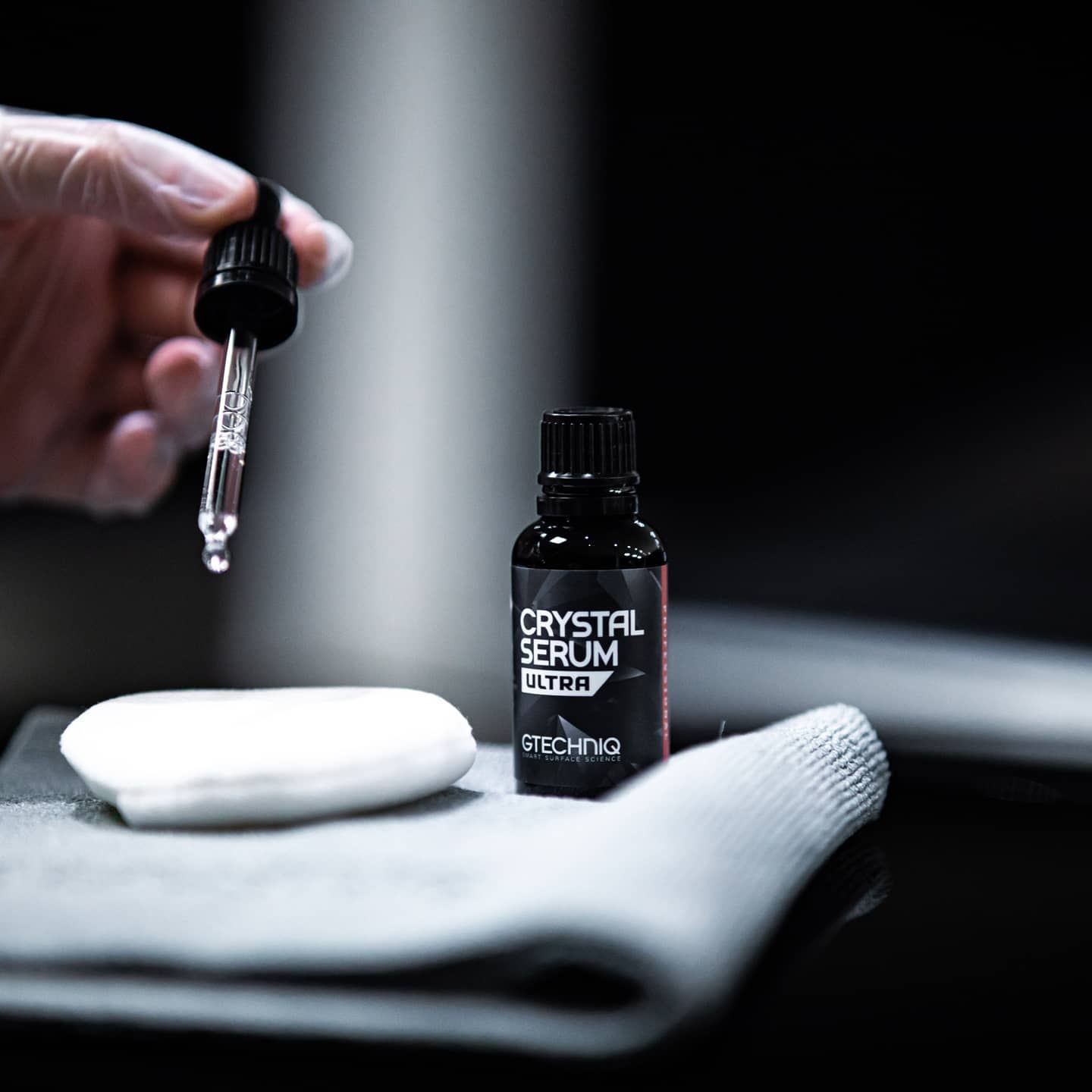 As well as all exterior work carried out, while your vehicle is with us we also carry out a comprehensive cleanse of the interior with the option to protect all required surfaces. 
If you have any questions or would like further information regarding our New Car Detail package please feel free to contact us via phone, email or stop in for a chat!